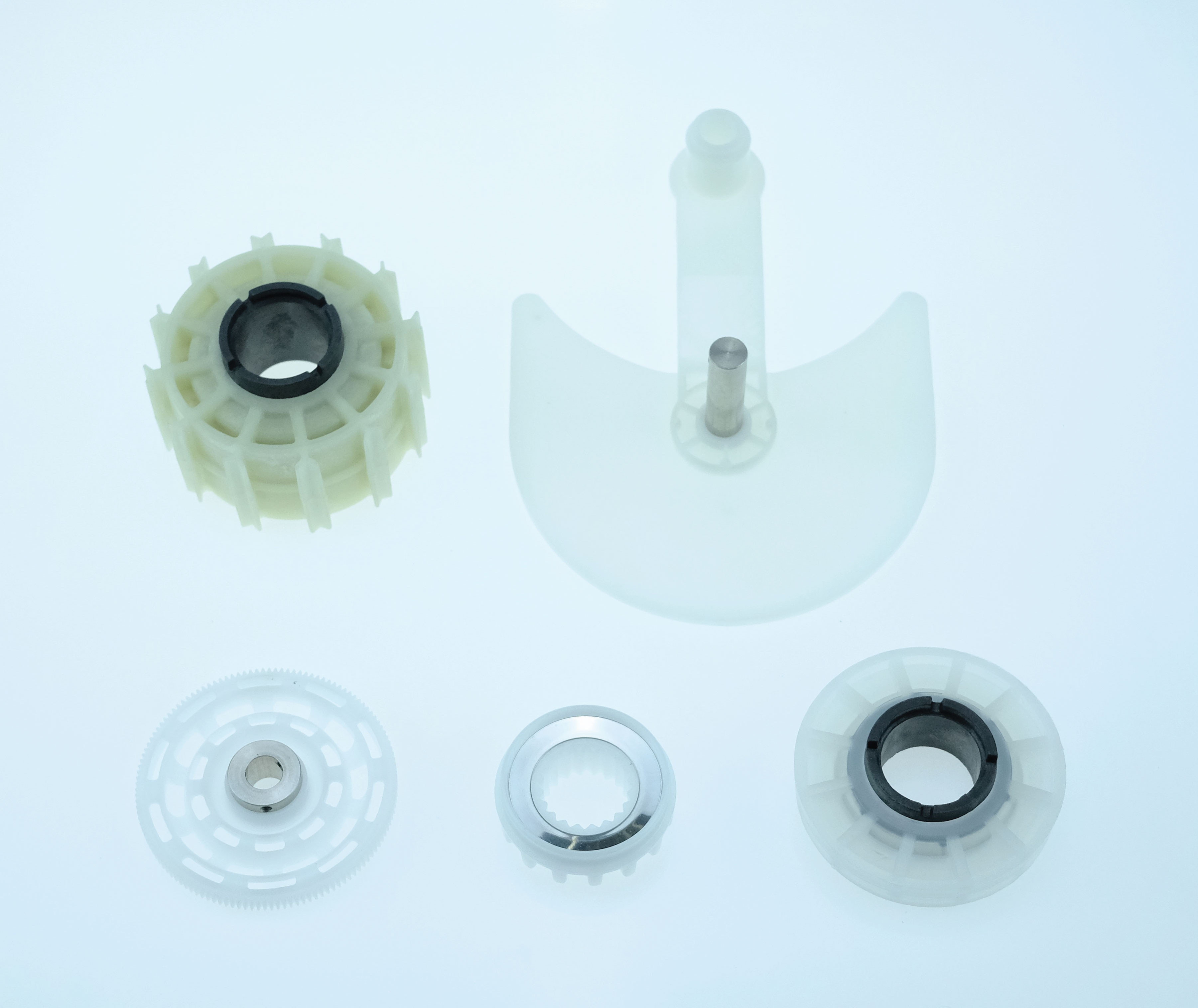 INJECTION SOLUTION
We complement our nameplate business with the manufacturing of plastic injection moulded parts for consumer appliances and industrial products.
Plastic injection moulded parts are parts and/or components that are made of plastics using the plastic injection moulding process, where molten plastic is injected into a custom mould where it cools, hardens and takes the form of the custom metal mould.
We develop custom mould
based on the design and specifications of the required plastic parts or components provided by our customers..
Our customers for plastic injection moulded parts are multinational companies manufacturing refrigerators, washing machines, sewing machines, power tools and automotive vehicles.
COMPETITIVE EDGE
WE ARE ABLE TO SUPPORT VARIOUS GROWING END-USER INDUSTRIES
We provide nameplates and plastic injection moulded parts to various growing end-user industries such as the electronics and electrical ("E&E"), automotive, consumer, food, furniture, aerospace and label industries.
MANUFACTURING OPERATIONS FOR BOTH NAMEPLATES AND PLASTIC INJECTION MOULDED PARTS ARE HOUSED TOGETHER IN ONE SINGLE LOCATION
We are able to manufacture both nameplates and plastic injection moulded parts in one single location as our factory has the required machinery and equipment as well as labour resources to manufacture both nameplates and plastic injection moulded parts.
WIDE RANGE OF METHODS IN MANUFACTURING NAMEPLATE
We offer various methods in manufacturing both metal and non-metal nameplates comprising laser cutting and stamping processes which include blanking, forming, forging, deep drawing, embossing, debossing and die-cutting as well as various printing methods such as silk screen printing, tampo printing and offset printing.
STRONG PORTFOLIO AND OF INTERNATIONAL BRANDS AND LONG STANDING BUSINESS RELATIONSHIPS WITH MULTINATIONAL CUSTOMERS
We have a portfolio of multinational customers, which include, amongst others, Hewlett Packard, Fisher & Paykel Thailand, Donaldson Thailand, Sharp Indonesia and Panasonic Thailand.
EXPERIENCED AND COMMITTED KEY SENIOR MANAGEMENT PERSONNEL
We have a team of experienced key senior management personnel with operational expertise and in-depth knowledge of manufacturing of nameplates and plastic injection moulded parts.